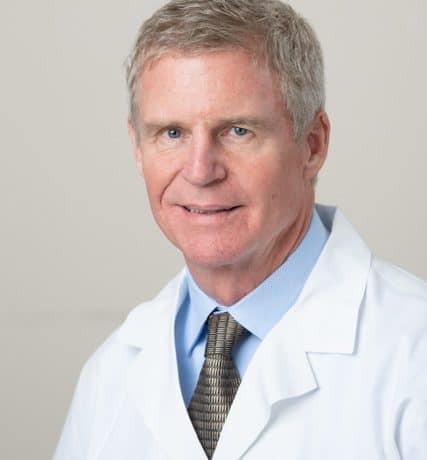 Dr. Timothy Gannon received his medical degree from the University Of Alabama School Of Medicine in 1986. He is a graduate of Enterprise High School (1977) and the University of Alabama (1981). Dr. Gannon completed his otolaryngology/head and neck surgery residency at UAB Medical Center in 1991 and achieved board certification in 1992.
In the summer of 1991, Dr. Gannon began his practice with Dothan ENT Associates, now known as ENTcare. He has been practicing pediatric and adult ENT in the wiregrass ever since.  He has served as Chairman of the Surgery Committee and as Chief-of-Staff at Flowers Hospital. He is currently the Medical Director at the Dothan Surgery Center. 
Dr. Gannon enjoys medically and surgically treating a wide variety of ENT related problems including pediatric issues, sinus disease, snoring and sleep apnea (surgery), voice-related problems and all types of hearing, dizziness, and balance disorders.
Dr. Timothy Gannon and his wife, Kathy, have three sons and seven grandchildren. He enjoys running, biking, golfing and playing the drums, as well as spending time at Compass Lake. He and Kathy are actively involved at Calvary Baptist Church in Dothan, Alabama.
Excellent physician. Makes you feel so comfortable, and takes a lot of time with his patients.